What is Yoga Nidra?
Yoga Nidra is an ancient meditation that is performed entirely while resting in a reclined, supported, posture. You are systematically guided from fight-or-flight response into relaxation response where healing and restoration in both the body and mind can occur. Also known as "Yogic Sleep", Yoga Nidra can take you to the restful state between wakefulness and sleep, the alpha-theta threshold, where deep relaxation and rejuvenation take place.
How does it work?
While comfortably resting, you are systematically guided by Melinda's voice on a journey through different stages of relaxation including body sensory, breath awareness and guided visualization.
This compassionate and gentle approach has successfully been used to aid
Insomnia
Stress
Depression
Anxiety
Benefits of Yoga Nidra
Improves quality of sleep

Decreases anxiety and depression

Transforms negative thought patterns

Removes limiting beliefs and behaviors

Increases sense of inner peace

Improves quality of life

Enhances your relationship with yourself and others

Promotes positive, lasting, change
How you might feel after Yoga Nidra
Relaxed and rested

Calm

Grounded

Better clarity of mind

Enhanced creativity and flow

Energy Boost​

​
What to expect from your one-on-one session
Private Yoga Nidra sessions are a powerful way to create positive change in your life. Together we will explore your heart's deepest desires,
uncover the areas in which you are blocked and make adjustments accordingly so that you can wholeheartedly live your life. This unique experience is designed to create
lasting healing, rejuvenation, relaxation and transformation
. Each session is customized
specifically for your needs to facilitate optimal health and wellness
. Through this intimate, guided practice, Melinda creates an environment where you feel safe and supported as you journey into your subconscious mind and release the habits and beliefs preventing you from living your dreams and your full potential. Melinda provides you with practical tools to use outside of the sessions designed to amplify the effects of transformation and healing in your life.
​
One-on-one sessions are available in-person and through telephone or Skype.
For more information on beginning your inward journey to deep relaxation and healing

connect
with

Melinda today.
​


​
Experience Yoga Nidra with Melinda on
YouTube
​
​
© Copyright 2018 Melinda Quesenberry. All Rights Reserved.

Powered by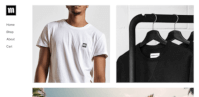 Create your own unique website with customizable templates.